Book a day of
Old-Fashioned Fun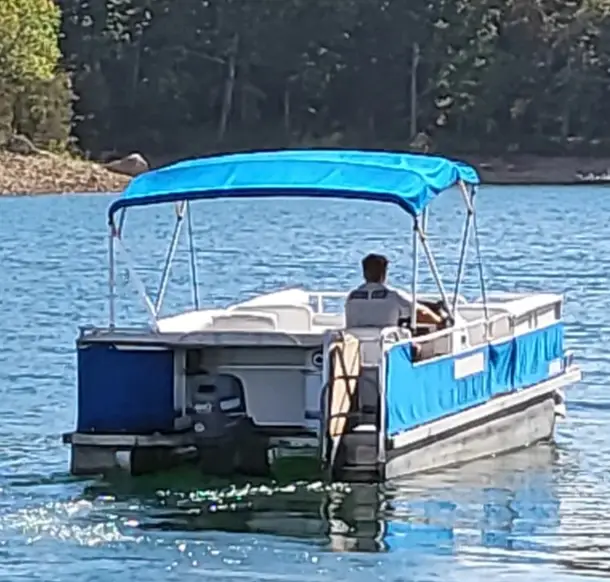 Perfect for a smooth, easy day on the lake.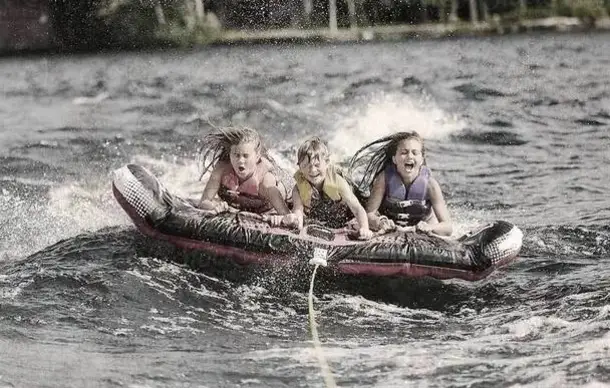 Perfect for adventurous skiers and tubers.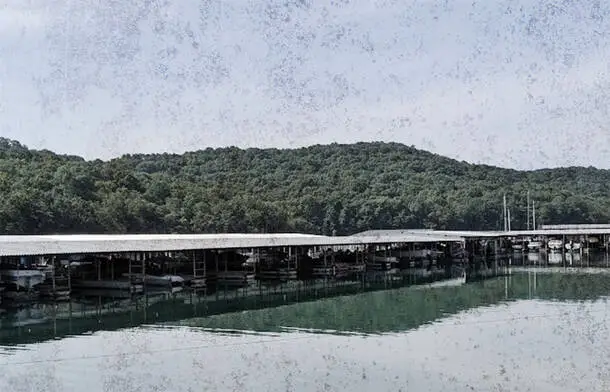 Reserve an overnight spot with us.
Your Beaver Lake destination for boat rentals, slip rentals and lodging!
Located conveniently between Eureka Springs and Rogers in Arkansas, Lost Bridge Marina is the premier recreation site on Beaver Lake, near the Beaver Lake Dam Site Campground, Indian Creek Campground, and of course Lost Bridge North and South Campgrounds.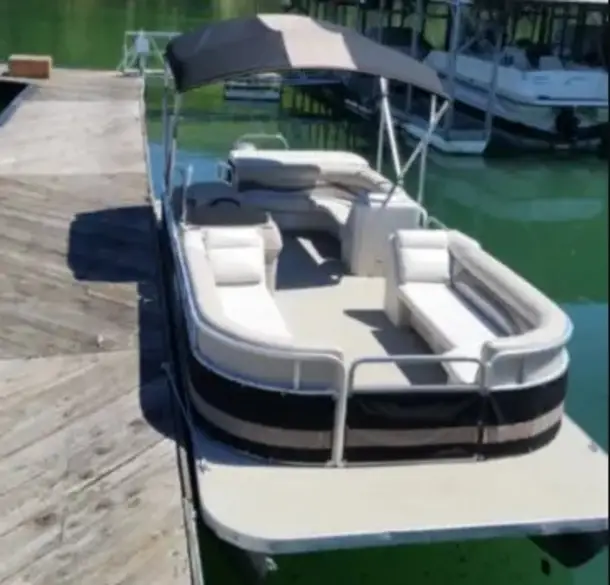 Boat Rentals
Lost Bridge Marina offers half-day and full-day boat rentals including deck boat rentals, pontoon boat rentals, ski boat rentals and high-performance pontoon rentals great for tubing and skiing. Check out our boat rental rates and pictures of each boat. We offer online boat rental reservations and overnight slip reservations. Rent a Boat Now!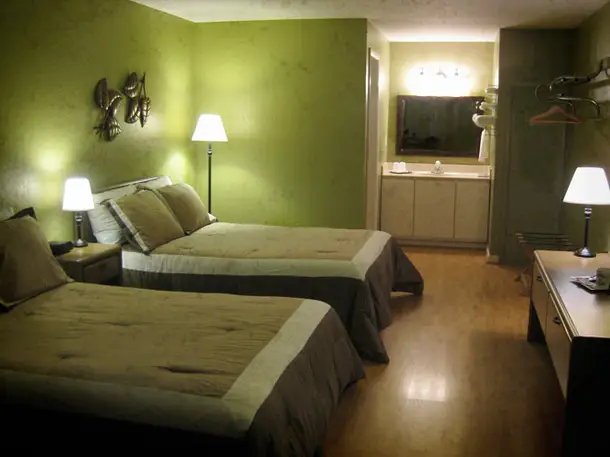 Lodging at Beaver Lake
The Inn at Lost Bridge. Located only one mile from the marina and just off Highway 127. We have rooms with a king bed or 2 doubles and you can enjoy a 32" TV for late-night relaxing after a day out on the lake. The Inn at Lost Bridge is open year-round. For comfortable, affordable lodging on Beaver Lake, visit The Inn at Lost Bridge.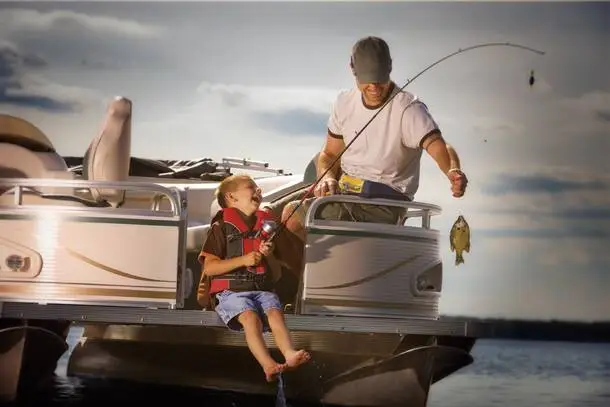 Fishing
With more than 28,000 surface acres, Beaver Lake provides year-round fishing pleasure. Adventurous anglers can try their luck at catching Largemouth and Smallmouth Bass, Crappie, Bream, White Bass, Blue Channel Catfish, Hybrid Bass, and the Striped bass, for which Beaver Lake is famous. Fishing guides are available and highly recommended for those wanting to take on hybrid and striped bass. Find out more about our Beaver Lake fishing guides.
Spearfishing is open all year for rough fish. Each year, millions of fingerling game fish from the Blackburn Creek Nursery Pond are released into the clear, blue waters of Beaver Lake by the Arkansas Game & Fish Commission.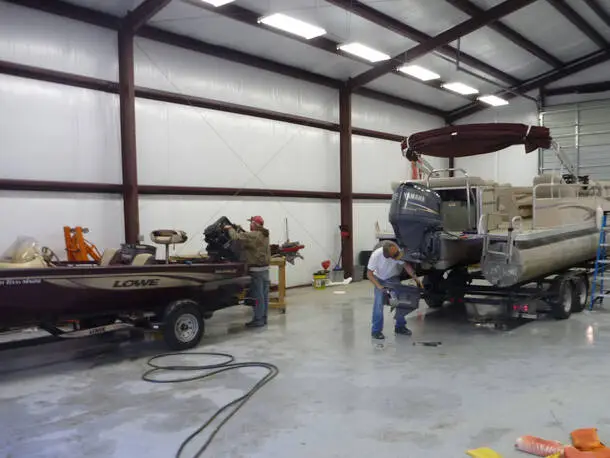 Boat Service
Whether your boat is conveniently located in our marina, a nearby dock, or you can drop it off with us, we can handle all of your maintenance and repair needs.
Engine overhaul
Winterization
Oil Change
Lower Unit Oil Change
Impeller Service
Basic Tune-up
Drive Removal & Inspection
Boat Detailing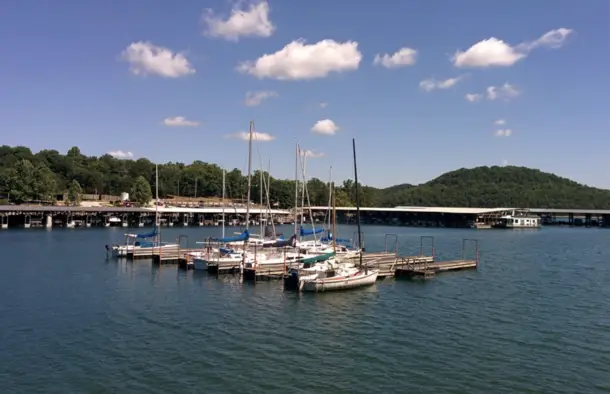 Testimonials
Had a great time, great service! Rented the ski boat with 220hp and tube absolute blast!
We had a wonderful time and were so impressed with how helpful and polite the guys were who helped us directly with the boat. It was a beautiful day and we had a wonderful experience! We will be back! Thanks again!
We loved our time out on the lake. Lost bridge marina provided great service & the boat was very nice.
Rent a boat now!
Before they are all reserved