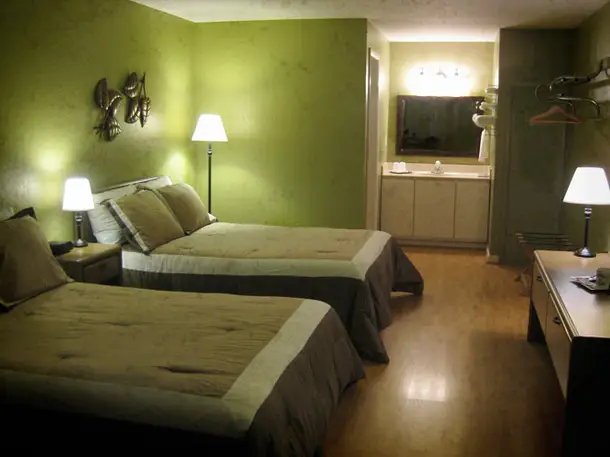 Beaver Lake Lodging
The Inn at Lost Bridge
The Inn at Lost Bridge is located one mile from Lost Bridge Marina on Highway 127 in Garfield, Arkansas. The Inn is located at the hilltop from the lake. Rooms with a king or two double beds are available. Each room comes with a 32' HDTV, personal coffee maker, compact refrigerator, microwave and sitting area.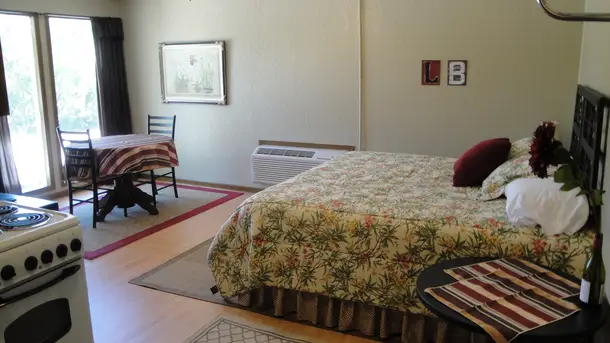 Open Now
The Inn at Lost Bridge is open year round with limited availability in the winter months.
Reservations are recommended. There is a three night minimum on holiday weekends. Please be informed about our reservation and cancellation policy, you can review here.
Rates
in-season / off-season
Standard King or Double Room
in-season / off-season
$85 / $55
Each room includes
Fresh Linens and towels
Alarm Clock
Coffee Maker
Sitting Area
Brand New HDTV
Compact Fridge and Microwave
Kitchenette King Room
in-season / off-season
$110 / $80
Kitchenette Rooms Include
All standard room features

Full size refrigerator, freezer, and sink

4 burner stove with oven

Microwave, Crock Pot

Flatware and silverware

Sitting/dining area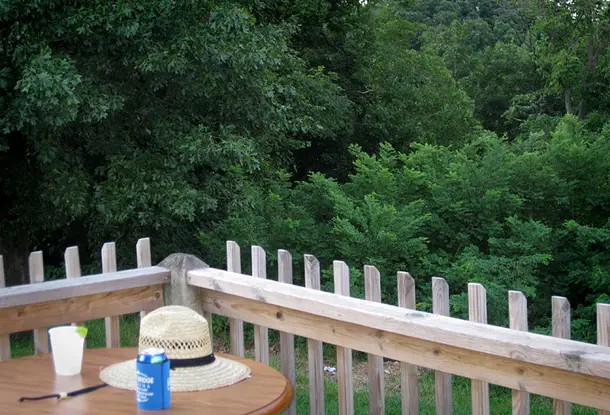 More Details
We do not have wireless internet at the Inn due to rural area constraints. The Inn and Marina are operated by the same staff. You will be emailed a code that allows you access to your room.
Reserve your room now!
Please note in the comments if you have any preferences such as: balcony room, rooms next to each or late check-in. Cancellation deadline is 14 days; 30 days if you book more than one room or holiday weekend.
We want your feedback
Have you stayed with us at the Inn at Lost Bridge or used our Marina services, please drop us a note about your stay.
Thank you! We hope you visit again soon!